Lawyers that specialize in family law are regarded as family lawyers. They handle legal concerns affecting relatives. Legal issues such as divorce, guardianship, and child custody are only a few instances. When family trouble arises, family lawyers may serve as mediators. They can also defend parties in family law disputes that get to trial. So obviously you need the assistance of a qualified family lawyer to resolve those legal matters.
Family law is concerned with resolving challenges arising from frequently complicated legal relationships which include, among some other things, marriage and parenting. As a result, a family legal career might include working with a wide range of people, from infants to the elderly and everyone in between. Family law is amongst the most emotional aspects of law to practice since it involves some highly personal parts of a client's life.
The reputation of the family lawyer you hire could have a big effect on the result of your case. Finding the finest family lawyer can be difficult, particularly if you are unfamiliar with the criteria of a good family lawyer. You may look for information available on the internet or meet with a lawyer in person. The following are amongst the attributes that a decent lawyer should have.
Devotion to the client's case
Some lawyers come out strong because they care passionately about their clients and their cases. On the other side, when rival counsel is not driven to battle for their clients, it is obvious. When a lawyer does not feel concerned about his or her client, he or she does not fight like hell and does not prepare adequately. Among the most crucial characteristics of a competent lawyer is that he or she is truly committed to your case.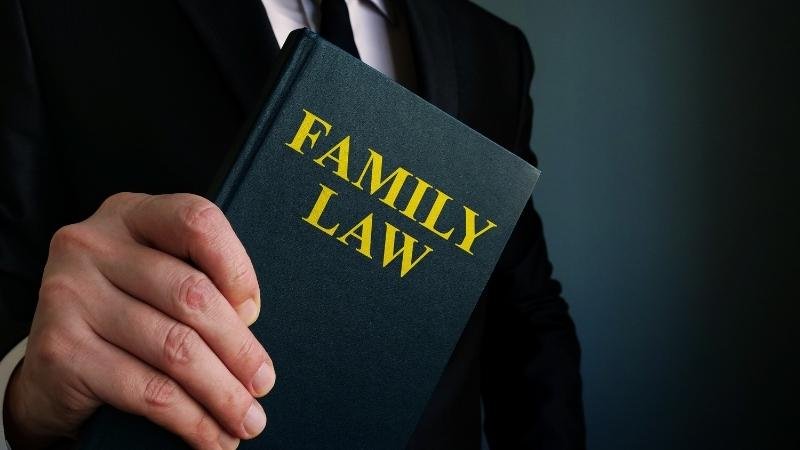 Knowledge of family law
At a certain point, there's really simply no alternative for legal knowledge. A lawyer will be at a loss if they are unfamiliar with a legal subject that is relevant to their client's situation. It's really important to hire a family lawyer who is well-versed in the law.
Courage
Nothing is more frustrating than a terrified family law lawyer. Some lawyers are afraid of the court, of defense lawyers, and of appearing in court. Make absolutely sure you choose a courageous family lawyer. A bold lawyer generally tends to produce greater benefits for their clients. When meeting with a family law lawyer to discuss hiring them, make doubly sure they are confident and assertive.
Integrity
Integrity is a quality that a competent family law practitioner possesses. This indicates that the lawyer bills accurately and fairly, and that they treat each side of the case as if it were their personal. When meeting with a family law lawyer, trust your intuition. When you visit with a lawyer that has integrity, you will usually get a pleasant vibe. Go on if the lawyer appears to be a scumbag.
An effective communicator
Great family law lawyers get in touch with their clients on a regular basis and in a clear and concise way. The finest family law lawyers immediately reply to calls and emails from their clients. This category frequently returns to the client's commitment.
A lawyer who loves and thinks about their client's situation is more willing to connect effectively. Similarly, choose a lawyer with strong linguistic skills and a straightforward way of expressing yourself. In court, this will pay off.
A strong work ethic
Outworking the opponent is one of the keys to generating outstanding solutions for clients. It's challenging to find a lawyer who works really hard and prepares thoroughly. There is no substitute for working hard if you just want to attain extraordinary results, find a lawyer who is prepared to devote the time necessary to thoroughly prepare your issue, comprehend the information, and develop a successful strategy.
Esteemed in the legal community
If you have a lawyer who earns the respect of rival lawyers and family law courts, you will get a significant edge. Other lawyers in the sector immediately recognize who is competent and who is not. It is considerably easier for a lawyer to acquire the outcomes that their client requires once they have earned respect.
Creativity
When you hire a family lawyer, you're not just paying him to smear the other partner and fight on your behalf; you're also paying him to offer alternatives. Custody and maintenance issues for children can be complicated, and even a little bit of creativity can become the missing piece.
Friendly and compassionate
When you're searching for the right lawyer, this is an important characteristic to look for. If the lawyer is friendly and compassionate, you know you're working with the appropriate individual. Even if you don't comprehend certain legal concerns, they should really be modest enough just to assist you.
A skilled lawyer will hear your concerns and provide you with helpful advice. Pick someone who is happy to assist you over those who are only concerned with your dollars.
Understanding professionalism
When it refers to divorce proceedings, becoming a lawyer entails being cold-hearted. In some cases, a lawyer might well be forced to malign another person in order that can save a client. A standards-specified lawyer who is willing to do anything and everything to secure the case is a necessity in family court matters because there is a lot of garbage thrown out.
Professionalism also embeds secret personal feelings and social contacts out of the issue.
Managing the calendar
During many family law cases, there are multiple hearings or significant events. A smart lawyer, of course, should keep track of the firm's schedule to ensure that he never loses a court date. The firm's schedule, on the other hand, is just how the lawyer ensures that the client is kept up to date on the processes.
The client should always be aware of all key occasions and make plans properly. A client must never be startled if he or she needs to start taking a day off work suddenly for a court appearance. The client saves a lot of money when the firm handles the firm's schedule.
Managing client funds
Legal issues are especially costly when compared to ordinary everyday situations. Intelligent lawyers, on the other hand, do everything in their way to assist their clients in saving money. Costs can be reduced by avoiding superfluous processes, hearings, and documentation. Obviously, some expenses are unavoidable.
In those cases, a smart lawyer maintains the client updated about anticipated costs and strives to ensure that the client has enough money spare to cover the necessary work.
When a client receives a large bill from his or her lawyer and is taken aback by the amount owing, it's a symptom that the lawyer did not properly handle the client's cash. While large bills are common in legal services, the customer must be clearly cognizant of the charges.
Similarly, if the lawyer is properly managing the client's assets and communicating the costs connected with the possibilities in the matter, the client must be capable of making decisions that will have significant financial repercussions even before the legal process is done.
Building custom strategies for the clients
No clients are alike, nor do they have the very same requirements. As a result, no two clients may experience the same procedures in their situation. A firm that follows checklists of procedures with each and every client is apt to generate a large number of unneeded and costly billable activities that the client needs to pay for.
Providing a unique plan for each client avoids wasteful billables and maintains the client's costs low.
For handling client issues, lists, guidelines, methods, and processes are appropriate inside a firm. In fact, firms that are using checklists to keep track of client cases are much less likely to be targeted off guard during a lawsuit or to miss the deadline.
Nevertheless, strictly following a schedule to create an identical service for each client results in a waste of time and money.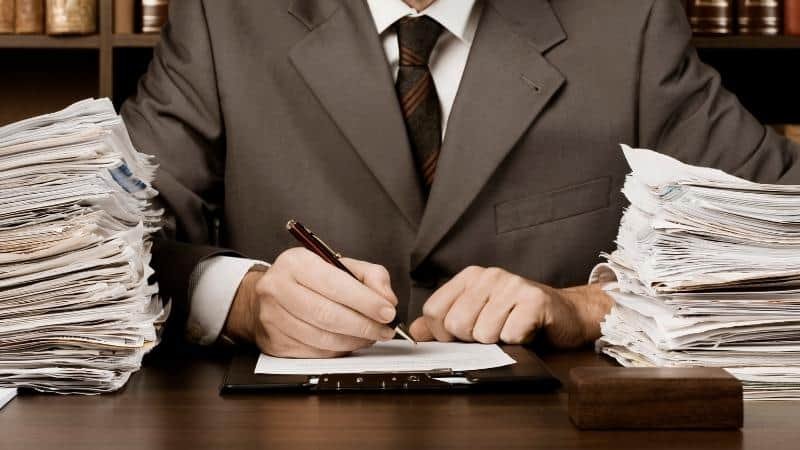 Skills in document preparation
Your lawyer or law business should have completed all of your papers by the time you get into the courtroom. Did you know that the family law judge often makes a ruling on the issue before you even arrive? Did you realize that the documentation you provide is frequently used to make decisions?
Do not undervalue the significance of proper documentation in your divorce proceeding; if you take it to court who has his or her paralegal or secretary do all of the tasks and does not read it thoroughly to ensure that it is factual, finalized, and properly advocates your case, you must think about switching lawyers.
The above writing contains some characteristics that make a family lawyer good. If you meet a family lawyer who has all of the qualities stated above, you better hire them right away because their schedule is likely to fill up soon.
Consider the qualities and evaluate them properly before hiring one.