If you're a contamination victim in Camp Lejeune, you can receive compensation for the loss and problems you've faced. So, you need to hire a lawyer to review your case and assist you with the complete process of claiming and receiving compensation.
We're going to talk about everything about it, but let's talk a bit about Camp Lejeune and what actually happened there.
What is Camp Lejeune?
Camp Lejeune is a military training facility situated in Jacksonville, North Carolina. This 246-square-mile facility was used by the US Marine Corps for training and other purposes. It was approved in April 1941.
This huge base supports amphibious operations because of having an 18-kilometer beach area. Also, it has 48 tactical landing zones, 32 gun positions, 80 live fire ranges, 3 state-of-the-art training facilities, and many more facilities.
Water Contamination in Camp Lejeune
In 1982, the US Marine Corps found some dangerous chemicals in the drinking water of Camp Lejeune. These Volatile Organic Compounds (VOCs) might come from any source. The common VOCs found in the water are- Trichloroethylene (TCE), Perchloroethylene (PCE), Benzene, Vinyl chloride, and some other compounds.
However, the Agency for Toxic Substance and Disease Registry (ATSDR) discovered that the contamination started far ago, in 1953.
Through proper research onwards, most contaminated water wells were taken out of service in 1985.
From 1953 to 1987, everyone living in Camp Lejeune was affected by water contamination that might result in some harmful diseases.
Many have already found out that they have a disease that might be the result of the water contamination in Camp Lejeune.
Probable Diseases Caused by Camp Lejeune Water Contamination
Water contamination might result in several types of diseases. However, based on the type of contamination in Camp Lejeune, the probable illnesses and health issues you might face are-
Cardiac Birth Defects
Liver cancer
Kidney cancer
Breast cancer
Parkinson's disease
Female infertility
Bladder cancer
Lung cancer
Miscarriage
Leukemia
Renal toxicity
If you're someone who lived in Camp Lejeune for a particular time and faced any disease caused by water contamination, check whether your disease has any connection with Camp Lejeune water contamination.
Who Would Provide the Compensation?
In August 2022, the Camp Lejeune Justice Act of 2022 was approved by the US government. According to this law, the US government would compensate the affected veterans and families who have faced the water contamination incident in Camp Lejeune.
This is part of the Honoring Our PACT Act, which focuses on veterans affected by toxic materials while serving in the force.
Who Will Receive Compensation for Camp Lejeune Contamination?
According to the act, anyone who has lived or worked in Camp Lejeune for around 30 days or more and becomes affected by contamination is eligible for compensation. However, the stay should be within the span of August 1, 1953, to December 31, 1987.
If you meet the condition above, you can file for compensation for the suffering you've gone through and the expenses you had to make because of the contamination. Even if the affected person is dead, maybe decades ago, you can file a claim for compensation.
The VA has published a list of the probable diseases and a few other criteria to be eligible for Camp Lejeune contamination compensation. You can visit their website and check your eligibility by yourself.
Seeing the criteria, you might be confused. But don't worry. You have another option.
If you want to check the eligibility for Camp Lejeune compensation, consult a lawyer or attorney to check the criteria and compare your claim. You need to have loads of documents to prove your stay in the camp, the disease, and medical bills. A lawyer can help you by checking the documents and arranging everything for the next step.
How Can a Camp Lejeune Lawyer Help?
Discussing your case with a Camp Lejeune lawyer can help you in many ways.
Once you go to lawyers, they can hear your statement and discuss whether you're eligible for compensation according to the policy or not.
A lawyer can check the documents, arrange those properly, and help you to find the missing documents required for the claim.
While working with the case, they can ask questions regarding your illness, stay in the camp, treatment process, and many more to bring out more impactful information.
Assess your information to develop a better way to describe your situation so that you receive higher compensation.
Camp Lejeune lawyers have already worked with such cases. So, they can help you by preparing everything you need.
Handling such case that includes historical documents and proofs is tiring. A Camp Lejeune lawyer can help you to remain stress-free by handling everything.
Overall, a Camp Lejeune lawyer can help you with everything except representing you in court if needed.
How Can a Camp Lejeune Attorney Help?
Attorneys have more power compared to lawyers. They are eligible to present their clients in court. So, with all the benefits you can get from a lawyer (stated above), you'll get total support in court when needed if you hire a Camp Lejeune attorney.
You can directly file a claim by yourself, asking for compensation for the contamination and its effect. However, hiring an attorney is always good because it will protect you from a lot of hassles you might have to face if you want to do this alone.
Camp Lejeune attorneys have enough experience of working with such cases. So, you won't have to take any hassle at all.
Benefits for Camp Lejeune Contamination Victims
The US government has announced two types of benefits for the victims of the incident. One is health care benefits, where the affected person's treatment is taken care of. Another is a compensation benefit, which is paid based on the amount spent on treating the disease.
Camp Lejeune compensation is calculated based on several factors. Among those, the most common points calculated are the amount you've spent for treatment, future medical expenses, loss of income and earning capability, physical and mental pain, and suffering.
Besides these four, a few other things might be considered.
The exact amount can't be estimated because they consider a lot of things, including- the severity of damage and pain, losses that happened, affected quality of life, etc.
Let's see how they calculate your compensation.
How to Apply for the Benefits?
You need to go through a procedure to apply for benefits. Also, you need to arrange some documents for this. Below are the necessary documents.
If You're a Veteran
The proof or documents of serving the US Marine Corps at Camp Lejeune for at least 30 days as an active person or reserve. The stay should be within the range of August 1953 to December 1987.
Medical records saying that you've suffered from at least 1 disease from the list of illnesses.
If You're a Family Member
A document stating that you're a relative to a veteran who served as an active Marine member at Camp Lejeune from August 1953 to December 1987.
A document saying that you were in Camp Lejeune for at least 30 days within the timespan of August 1953 to December 1987. The document can be anything, including housing records, utility bills, etc.
Medical records saying that you've suffered from at least 1 disease from the list of illnesses given by the authority.
The evidence of paying health care bills for the claimed illness within a certain period.
You must go through a specific procedure to apply for the benefits.
For Veterans
You can claim online through VA.gov
You can take help from an accredited representative, for example- a Veteran Service Officer
You can reach your nearby VA regional office and claim the compensation
For Family Members
Go to the website VA.gov and download the application form to claim compensation.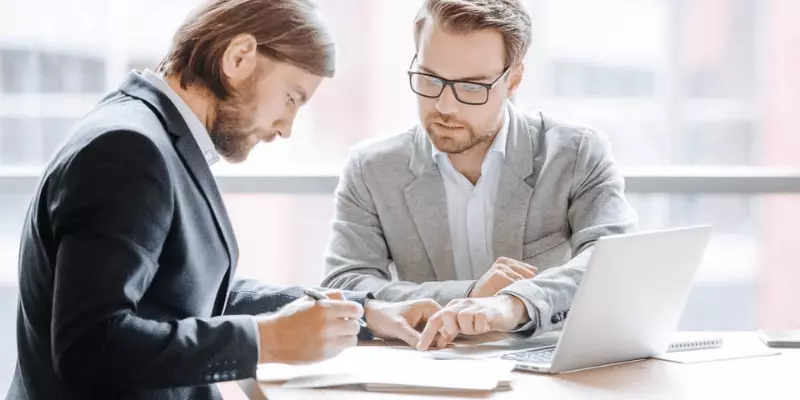 How to Hire a Camp Lejeune Lawyer?
Many law firms offer Camp Lejeune support services for people who don't want to handle this alone. Not all of them are perfect for the task. Let's see how you can pick the perfect Camp Lejeune Compensation lawyer.
Free Consultation
Most law firms offer a free consultation at the initial state. Take the scope of free consultation because you don't have to spend bucks just to know whether you can claim compensation or not.
The initial free consultation helps you to know more insight about the compensation and the benefits you might receive.
Payment Process
Avoid the firms that want upfront fees. Many firms ask for a percentage of the compensation you get. If you get nothing, they also get nothing. Going for such firms is good because you don't have to spend much here if you don't receive any compensation.
Also, in such cases, the firms try their best to get more compensation because more compensation means a higher payment.
Experience
Try to gather information about the experience of the firms in similar cases. Going for the most experienced firm is always suggested because they can bring the best result for you.
However, experienced firms often ask for higher fees. In this case, you must pay that.
Resources
Resources the firm has also impact on the result. So, during the initial consultancy, try to know the firm's resources for such cases. More resources mean stronger standpoints and better results.
Client Reviews
Client review is a great way to learn about a law firm. So, try to collect reviews before confirming one. You'll find reviews on several online platforms. Also, ask your friends and families if they know any such law firms.
Pick the one that has a satisfactory client review. Fake reviews are common these days. So, check reviews from trusted sources.
Timeline
You should hurry to get the compensation because there is only two years timeline. So, pick a firm that can immediately start working on your case. Going for a large law firm helps in this case because they have more human resources to handle your case and get the job done quickly.
These are the most common factors you need to focus on while hiring a lawyer for Camp Lejeune compensation.
The Probable Cost
When you're taking the help of Camp Lejeune lawyers, you should know the possible fees they charge.
A good thing about this industry is that most lawyers ask for a percentage of your compensation. This means you won't have to pay anything if you get nothing. You'll pay only if you receive the compensation.
In the case of Camp Lejeune lawyers, the thing is similar. You won't have to put a massive amount at risk. While talking to the lawyers, know their payment system. The ones who ask for a fixed rate for the case should be avoided.
The typical rate in the industry is around 30-40%. The average rate is 33%, which is one-third of the amount you receive.
There might be additional costs related to your claim, like the cost of copying documents, travel expense, etc. You may have to pay those to the lawyer you appoint.
Frequently Asked Questions (FAQ)
Is there any time limitation for claiming compensation for Camp Lejeune contamination?
According to the Camp Lejeune Justice Act of 2022, which was approved in August 2022, the victims and their families have two years to submit an application for compensation. So, you can apply before August 1, 2024.
This two years timeline is enough to identify the source of your illness, collect and prepare the documents, talk to a lawyer, and claim compensation. But you need to do it quickly because time doesn't stop running.
Can I file a claim even if I received benefits previously from VA for the same contamination?
According to the act, you still can ask for compensation if you got financial aid previously for the same contamination. The reason is that Camp Lejeune Justice Act provides compensation for financial and non-financial damages to the affected people. 
The previous compensations were only medical support. So, you can receive compensation again, especially for the non-monetary issues you've faced. 
How long does the VA take to process my claim?
Once you submit the claim, VA needs a long time to process and check it.
The reason is- you're not the only one asking for compensation for Camp Lejeune contamination. Within that time span, a lot of people were there serving as active marine troop or their families. Most of them were injured or died because of the contamination.
So, everyone is asking for compensation, and you have to have patience for a long time for the next step.
We suggest claiming compensation as soon as possible because you'll receive compensation fast if you claim fast.
Do I have to fight hard for compensation?
Camp Lejeune water contamination compensation doesn't need you to fight hard. You should submit all the papers they ask for, and they should be strong evidence. However, the connection between your disease and water contamination can be weak.
For example- a disease can happen in many ways. Even your disease might come from water contamination in any other area you've lived. But if you stay at Camp Lejeune for a month and the disease comes out after the staying, you'll be considered for compensation. So, you see, it's pretty easy.
What if my application is denied?
If your application is denied, you can communicate with a Veteran Service Officer (VSO) and consult with them. Discussing your case with a VSO would help you to know the gaps in your application and if there is any way to be qualified for it.
Also, you can consult a good lawyer knowledgeable about this. Doing such would also help you find the gaps in your application and learn how to fix them.
If possible, you can take the help of someone who has received compensation after applying. Their experience would help you to apply appropriately.
Read Our Blog: Click Here