Boat accidents in not rare in the USA. In 2021, 2,641 people were injured in boat accidents. The number of deaths is 658. So, you can see that this is a very alarming issue.
An accident can occur if you regularly go to the sea or river. Any accident can cause physical or property damage. As there is a risk, you should know how you can get help about those immediately after the accident takes place.
That's why we're talking about boat accident attorneys and how they can help you with claiming compensation for your loss or damage. Also, this article is going to contain a lot of information about the reasons behind boat accidents, what you can do after that, and the types of damages caused by such accidents. So, you'll get a lot of information here.
Without talking much, let's jump to the topic.
What is Counted as a Boat Accident?
A boat accident is a casualty, collision, or accident of any type of water vessel, for example- a ship, boat, ferry, jet-ski, etc., with any object or another vessel when entering, in, or exiting from the water.
Such an accident can cause damage to the vessel, any property, or any person. Personal damage includes slight injury, permanent injury, or death.
An accident can take place for several reasons. Also, a party, or both parties, can be responsible for the accident, depending on the situation. In some cases, even if a party is not liable for the accident, it can be counted as guilty of some damage if it doesn't take precautions.
What To Do After a Boat Accident?
First, check yourself to see whether you're hurt or not after a boat accident takes place.
If you're hurt, try to figure out how heavy the wound is. If it is a severe injury, stay at your place and ask for help.
In case you're not that hurt, go check others. If someone is injured, call for medical help. Call the coast guard and ask for help. They have an emergency medical kit with them. Besides, you can reach for the emergency kit in the boat to help injured people.
Ask the boat operator to stop it somewhere safer.
In the case of boat accidents, a common phenomenon is someone falling into the water. So, count the heads and check the water to ensure everyone is on the boat. If anyone is in the water, help them with a rope, buoy, or anything that would allow them to float. You don't need to jump immediately if it is not an absolute necessity.
If jumping is mandatory, wear a life jacket or take a floating device first.
After making sure every one of your boats is okay, check the other one if it is an accident of two vessels. Make sure that they are okay too.
Then call the coast guard and report the accident. Reporting is mandatory as per federal law. You must file a report to the reporting authority if anything from the below happens.
Death
Missing person
An injury that can't be handled with first aid
Broken or destroyed vessel
Property damage of around $2000 or more
Reporting helps you to claim compensation. So, as proof, keep it simple and accurate.
You need to collect information on both boat operators. Necessary information includes name, address, contact number, and the information of the vessel. Then talk to the witnesses, and collect information from them. Also, collect their names and contact details.
If possible, capture some pictures of the place where the accident has taken place. Also, take photos of the damages and injuries. Keep proof of everything.
Ways a Boat Accident Lawyer Can Help You
Boat accident lawyers can help you in many ways.
If you haven't faced such a situation before, you might be confused about what to do. A lawyer can guide you through the path to getting compensation.
They have knowledge about similar accidents that have taken place previously. So they can analyze the previous cases and talk to you about a possible picture.
Also, they can help you to strengthen your position by analyzing your proof and the situation of the accident. They know how things work in a court. Thus, talking to them might make you more confident.
A boat accident lawyer has the scope to assist you in negotiation with the other party. In a negotiation, the other party always tries to dominate you, especially when it is their fault. They want to compensate you as low as possible. A lawyer can bring up some vital points to help you get a better negotiation result.
If you want to file a case, a lawyer can help you with the arrangement and all.
These are the common ways a boat accident lawyer can help you. In a word, they can assist you in gathering information, discussing possible solutions and circumstances, negotiating with other parties, filing a case, and so on.
Ways a Boat Accident Attorney Can Help You
A lawyer and an attorney seem the same, but they are not. The slight difference between these two is that an attorney has the power to represent you in court. So, if you hire a boat accident attorney, you'll get some advantage over hiring a lawyer.
Besides helping to understand the situation, gathering and arranging everything, participating in a negotiation, filing a case, and helping you understand possible outcomes, an attorney can represent you in court and fight the case against the other party.
Also, attorneys have some more power compared to lawyers. So they can help you collect evidence from the accident's place.
Appointing an attorney would help you to get a better result as they can represent you in court directly.
How Fast You have to Contact the Lawyer
After the accident, you need to communicate with a lawyer or attorney as soon as possible. You shouldn't be late because valuable evidence starts to be unavailable with time. There might be several reasons for this. If you communicate with your lawyer or attorney fast, they can come and collect as much evidence as possible to strengthen your position in the negotiation.
Also, if you call them soon, they get enough time to collect evidence, identify the liable party, calculate the damage, handle insurance and other issues, and assist you through the path without making any mistakes.
For filing any case after a boat accident, you have a strict deadline fixed by the state authority. You need to file the claim and ask for compensation within that deadline. If you call your lawyer fast, you'll get enough time to arrange everything and file the lawsuit. 
Tips to Select a Boat Accident Attorney
While hiring someone to handle your boat accident case, you need to focus on several factors.
Experience
The person should have experience with similar types of cases. Someone with similar experience can help you get the best out of the case as they understand what to do and how to do it. So, try to pick someone with a proven track record. This would help you a lot.
Communication Skill
Working in a case requires communicating with a lot of people. In a case of an accident, it is more critical because it involves talking to and handling many different parties, understanding what others are saying, and utilizing all the collected information.
So, you have to make sure that the person you're appointing has excellent communication skills.
Attorney or Lawyer
You've already seen that an attorney can represent you in court, but a lawyer can't. So, you must ensure whether you want to file a case or solve the issue out of court. Getting an experienced attorney would be more beneficial if you file a lawsuit. Out-of-the-court negotiation doesn't necessarily ask for an attorney.
Location
Make sure that the lawyer you hire stays in the same city as you. This would save you cost and time. Also, someone who lives in your area knows the law of that area better than others. So, hire someone from around you. Don't go for suggestions from a distant place.
If you take a suggestion from someone living far, you must recheck it.
Team or Individual
Some lawyers work as a team and some work as individuals. Hiring a team would cost you more, but you'll get more than one brain to think about you. However, the information gap can be an issue here. On the other hand, hiring an individual would cost you less, and there won't be any information gap.
However, they might lose your attention from you for some time as they have other cases to take care of.
Cost
The fee they charge is a matter. I know that you want to pick someone who would cost you less. But dedication and experience are important. You won't get both if you don't spend a good amount. So, consider the cost, but don't make it a priority.
Try to check reviews from previous clients or look for the personal preference of people around you while appointing someone to handle your boat accident case. If you're going out by boat frequently, select someone so that you can communicate and ask for help immediately. Seeking someone after the accident would kill your valuable time or make you miss the best one.
Types of Compensation for Boat Accidents
The amount of compensation available for a boat accident depends on the law of the state where the accident takes place. Some common types of compensation are available in all states. Let's talk about the most common compensation fields after a boat accident.
Economic Damages
Damages that can be measured with money are called economic damages. You would have to submit bills, receipts, or any type of proof for compensation for these damages. Some common economic damages are-
Current and future medical bills
Therapy cost
Cost of travel to and from the doctor
Medication cost
Current and future lost income
Loss of income capability
Non-economic Damages
These are the psychological and other damages that can't be measured in money. Common non-economic damages that can be compensated are-
Pain and sufferings
Mental trauma
Loss of enjoyment of life
Types of Common Boat Accidents
A lot of different types of boat accidents occur every year. Among those, a few types happen frequently. Here you'll read about the most common boat accidents you might face when you go out in the water.
Boat Collision
A boat collision is an accident between two boats. In most cases, both vessels get severely damaged because of a collision. Over-speeding and not noticing are two reasons behind such accidents. Also, it happens when the boat gets out of control.
Yacht Accident
Yachts are large and tough to control. So, the most common reason behind such accidents is inexperienced operators. Damage caused by a yacht accident is huge because of its size of it. When an accident occurs with a small boat and a yacht, there is a chance of severe injury and death.
Rental Boat Accident
This is a common scenario during summer because seasonal boating enthusiasts rent boats to go to the sea this time. Many of them are unable to control a boat properly as they don't have any boat and scope of practice. In this type of accident, you have to face two parties- the other boat and the rental company.
Pontoon Boat Accident
Pontoon boats seem to be more fun to most people. However, these are similarly risky too. Controlling these is a bit tough and requires an experienced operator. Also, everyone in this boat should be in a total sense. If anyone falls in the water losing balance, the propeller can cause a severe accident.
Marina and Dock Accident
Even when your boat is placed on the dock idly, it can face an accident. It can occur because of the driver's inattention while parking another boat. The ignorance of a maintenance worker can also cause such damage. In this case, you have the scope to seek compensation.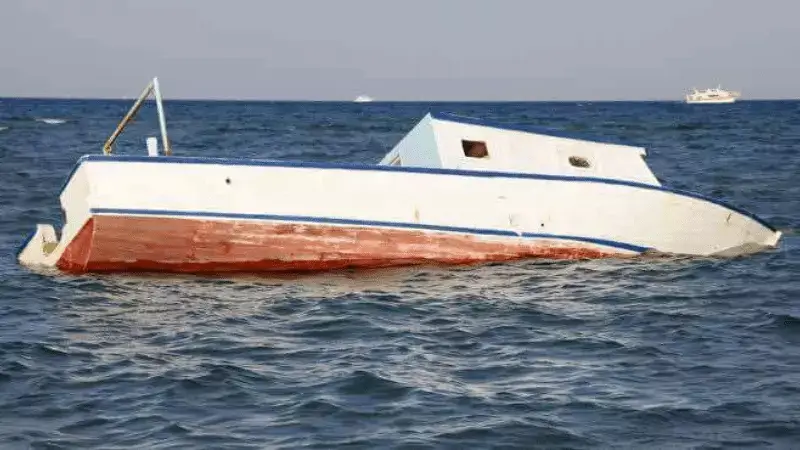 Common Reasons behind Boat Accidents
Careless and Reckless Operation
While operating a boat, the operator should be careful all the time. The most common reason behind a boat accident is the operator not being careful. Sometimes they want to show their expertise and become a bit reckless. Such a thing often leads to an accident.
Some common examples of reckless driving are- getting too close to other boats, splashing other vessels, not sitting correctly, paying attention to something besides operating the vessel, etc.
Use of Alcohol
Boat operators sometimes cross the limit of alcohol consumption and lose control of themselves. Alcohol use is one of the most frequent causes behind boat accidents. If your BAC exceeds 0.8, you can't drive a boat legally.
Overconsumption of alcohol makes you lose control and get into accidents.
Excessive Speeding
Maintaining a safe speed is mandatory, especially on water, because of over-speeding results in losing control of the vehicle. For the purpose of racing with another boat or any other reason, boat operators often speed up and lose control over it. As a result, accidents occur.
Over-speeding doesn't let you notice swimmers, other boats, or dangerous objects. This is another reason behind accidents caused by over-speeding.
Careless Passengers
The carelessness of the passengers is also a common reason behind boat accidents. They often stand up or sit in the wrong place while recklessly riding the boat. As a result, the passenger may fall off the boat when the boat takes a curve or faces a severe impact from the waves.
Weather Issues
The weather has a significant impact on controlling the boat. If there is bad weather, irregular waves happen, making it challenging for you to control the boat. It is another reason behind boat accidents. So, going out by boat during bad weather is not recommended.
You May Also Like: Should I Hire a Rideshare Attorney
The Cost of Hiring a Boat Accident Lawyer
The amount you need to spend on a boat accident lawyer differs in different places. However, you won't have to pay anything initially in most cases because the industry standard is charging a percentage of the compensation instead of a fixed rate.
The average percentage charged for a boat accident compensation claim is around 33% of the compensated amount. Some charge as low as 25%, while some claim for approximately 40%. It varies depending on several factors, including the type of accident, the possibility of winning, the situation's complexity, and the lawyer's experience.
Some lawyers charge an hourly fee. But this is a rarely practiced way of payment.
Some lawyers who accept a percentage of compensation as a fee also seek a fixed amount to bear the additional costs like travel, document preparation, etc. Some make a bill and ask for bucks as per the bills.
So, initially, you won't have to pay much to the lawyer in most cases.
Frequently Asked Questions (FAQ)
Does claiming surely bring me the compensation I seek for?
We don't guarantee that claiming would bring you the amount you're looking for. If the fault is not yours, and the other party is clearly responsible for the damages, you would be compensated based on the damages you've faced- both physical and property damages. You can claim an amount, but the court would fix the amount you would get. 
How fast should I call a boat accident lawyer?
We suggest reaching for the lawyer as soon as possible. The reason is- the lawyer will get enough scope to check the situation before filing a case. If you're late to call a lawyer, valuable proof of the accident can vanish.
Reaching out to the lawyer asap can help you to avoid the instant negotiation that might not compensate you appropriately.
There are many more reasons behind calling the lawyer as fast as possible.
So, we suggest selecting a lawyer if you regularly go on the water with a boat so that you can call as soon as possible when an accident occurs. If you spend time searching for the best boat accident lawyer after the accident, there is a chance that you can't pick the best one or spend a huge amount of time that might cost you some valuable evidence. 
How fast should I file a compensation claim?
Claiming the compensation as soon as possible is always recommended. However, that doesn't mean you don't need to evaluate the situation appropriately. Take some time and talk to your lawyer to discuss the situation and possible solutions. Then you can claim compensation.
The time within which you must claim compensation after a boat accident varies from state to state. In some places, you may file a claim within two years of the accident. Some states allow you to file a lawsuit within four years of the accident. 
What is better- filing a lawsuit or an out-of-court settlement?
If you report the accident, settling it in court is always better. The consequence can be long and affect both parties. So, keeping things under legal observation is always better. Out-of-the-court settlements might not compensate you adequately.
Even if the other party agrees to pay you, they might create problems later. So, going to court is the best solution in such a case.
If I drink alcohol but am not drunk, would I be counted as responsible for the accident?
The amount of alcohol needed to be drunk is different for different people. But the law has a fixed limit for that. You would be liable if alcohol in your blood exceeds 0.8 on the BAC scale.
Even if the other boat hits you and you haven't made any mistake, the law can sue you because you have more than 0.8 on the BAC scale. This is illegal to drive boats exceeding the alcohol limit. 
What impacts the amount of compensation- cause of the accident or impact?
The cause of the accident doesn't have anything to do with the amount of compensation. The effect of the accident on yourself and your properties is taken into account to measure the compensation amount. The cause can be considered to determine the punishment of the person responsible for the accident.