In our daily commuting, an accident might happen at any time. None is looking for an accident, but knowing what to do after an accident and how to claim compensation is needed. We don't know when we need it.
The consequence after an Uber or any other ridesharing accident is not similar to that of an accident with your private car. So, you need to know about it and what you can do after such an accident. This article is going to help you with that.
Here you'll learn a lot about what you can do after such an accident, especially things regarding compensation and so on. So, keep reading.
What to do after an Uber accident?
First, you need to make sure that you're safe. For that, check for any severe injury in your body. If the vehicle is seriously damaged, get out if possible and check your body for any type of injury.
If you're heavily injured, ask for help from people around you. Also, if possible, call an ambulance or law enforcement. They'll handle the rest.
If you're not that injured, check the situation of the driver. If there is anyone else with you, check their condition too. Drag them out of the car to an open place.
If you have pets with you, take a look at them too. Then call an ambulance if needed. Otherwise, contact law enforcement.
Then talk to the other driver if the accident is with another vehicle. Just talk about the situation. Don't go for making side deals with them as the situation is not understood yet.
While doing all these, try to collect some necessary information that would be required later. Remember the situation just before the accident, collect both drivers' names and driving license information, and save the eyewitness contact information. Also, take some pictures of the place and the cars from different angles if possible.
These would be required during any type of conflict regarding the accident.
After going to the hospital, take necessary medical attention needed to recover the injury. Save the receipts and bills so that you can use those at the time of claiming compensation.
Who is to blame after an Uber accident?
The Driver
Your Uber driver might be responsible for the accident you face. Driving on the wrong side, over-speeding, overtaking, etc. are some of the reasons that put the blame on the driver. Also, any kind of technical issue in the vehicle that the driver has avoided or is unaware of puts the responsibility on them.
The Company
Uber, or the rideshare company from which you've taken the service, can also be blamed. Though the drivers are independent, for which the company can avoid most of the blame, several factors can put some responsibility on the companies. You can utilize those to blame the company.
The driver of the Other Car
If it is a collision between two vehicles, the other driver can also be liable for it. If irresponsible driving of the other driver causes the accident, you can sue easily. For that, you need to gather information about the driver or the car, for example- the driver's driving license or the vehicle's number.
Any Third Party
If the accident happens for any irresponsible activity from any other parties, you can blame them too. You can blame the manufacturer if the reason is a defective vehicle part. In the case of poor road conditions, you can blame government entities for that.
How can an Uber Accident Lawyer Help You?
The case of an Uber accident is a bit different from the case of a personal vehicle accident. So, you need to follow a bit different approach in the case of an Uber accident, no matter whether you're the driver or the passenger. In this case, Uber accident lawyers can help you in many ways. 
They know the differences between a personal car accident and an Uber accident. Also, they know how to approach such cases because they've studied similar instances. If they haven't read such cases, they can easily find a previous history that matches your case and help you know what to do.
The accident might happen for several reasons. An Uber accident lawyer can gather enough information about the accident and the parties associated with it. As you haven't studied such cases, you might miss a lot of important information. But a lawyer won't miss anything.
As it includes a company that has its own law and regulation, claiming anything is tough for a regular person. A lawyer can help you to discuss and negotiate with the company. They can check the rules of the company and find out the points that can help you.
Even if the company has rules about compensating, in some cases, it may not make it easy for you to claim your rights. An Uber accident lawyer can help you to make it smoother by negotiating with the company.
If you're the driver, you can discuss with the lawyer about the impact of such claims on your career.
An Uber accident lawyer can help you arrange everything and file a case against the party responsible for the accident. Also, they can discuss the possible results of taking any step.
You can see that a lawyer with enough knowledge about Uber accident cases can help you with almost everything related to getting compensated for the accident. He gathers all the necessary information, studies the rules of the state and the company, examines the previous cases, discusses each and everything related to the accident, and helps you to file a lawsuit to get compensated.
So, you can take help from them after an Uber accident.
How can an Uber Accident Attorney Help You?
Though lawyers and attorneys seem to be similar to Who is to blame after an Uber accident? each other, there is a noticeable difference between these two. A lawyer is a person who has studied and earned a degree in law. On the other hand, an attorney is a person who has finished studying law and can represent a client in court after passing the bar examination. 
So, an Uber accident attorney can represent your case in front of the court besides everything a lawyer can do for you. An Uber accident lawyer can do everything by gathering all the information, studying previous examples, negotiating with the company, filing a case, and representing you in the court. 
When you hire an attorney, you'll have a few more benefits. An attorney has some added power compared to a lawyer. They can request information about the driver or passenger. Also, if needed, he has the power to collect the CCTV footage of the place and examine the situation better.
Hiring an attorney would help you to get better service from them. However, it would help if you spent more on that. So, before choosing someone, collect the necessary information about them. Check for experiences, especially with similar cases.
Whether you hire a lawyer or an attorney, you need to provide enough information to them. Help them to gather information about the situation and provide the information you've collected from the spot after the accident takes place. Be confident and honest. It would help you to get a better result.
What does Happen in the Case of Other Rideshare Companies?
Hiring Rideshare Accident Lawyer
In the case of any other rideshare accident, almost everything is the same as Uber. So, hiring a rideshare accident lawyer would give you similar benefits.
When you hire a rideshare accident lawyer, you'll get the benefit of discussing someone about the accident, the ways to get compensation, and the consequences. The person has knowledge about similar rideshare accident cases. So, you'll get a clear idea about it.
Lawyers can see the situation from a completely different perspective. So you'll find a better overview of the situation and understand what you can do.
Rideshare accident lawyers can find a way to negotiate with the company and get you compensation according to the rules of the company. Negotiation with the company is always tricky. So, having a lawyer with you would bring some benefits for you.
A rideshare accident lawyer can gather all the necessary information required to file a case if needed. Such lawyers know which factors are essential and which are not. Thus, a rideshare accident lawyer can help you with everything if you want to take legal steps.
Rideshare Accident Attorney
A rideshare accident attorney can help you in similar ways to a uber accident attorney can help you because the cases are identical except for the name and rules of the company. So, starting from the discussion to filing a case, you'll get all types of support.
Also, the attorney can represent you in the court and ask for sufficient compensation from the company or the parties involved in the accident. You'll find them searching for and collecting the necessary information required to fight the case and win.
While choosing a lawyer or an attorney, we suggest checking the experience and picking someone who has experience with similar cases. Having experience with the same rideshare company is not necessary, but this can be counted as an added benefit. Having someone with experience in fighting the same company would enhance confidence.
However, companies often change the rules and policies. So, whoever you hire, make sure that he reads the latest policy of the company.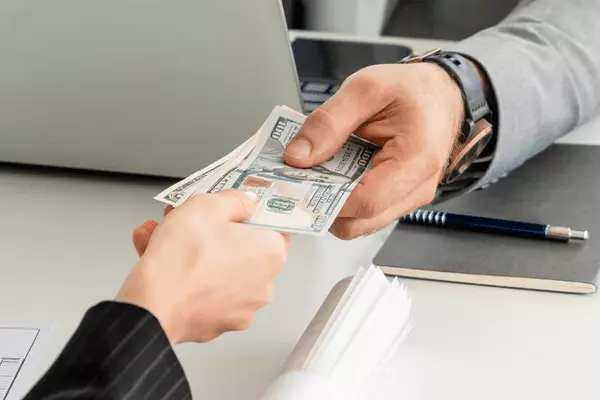 Types of Compensations
Typically, two types of damages are compensated after an Uber accident. With these, there is another type of damage compensated by ridesharing companies, though it is rare.
Economic Damages
These are the damages that directly hit the financial ability of the affected person. Typical economic damages are-
Lost income
Medical bills
Losing the ability to earn
Property Damages
Miscellaneous expenses
Non-economic Damages
Non-economic damages are issues that affect a person but not financially. These damages can't be measured with money. Some of the common non-economic damages people face after an accident are-
Emotional damages
Pain and sufferings
Disability
Loss of reputation
Loss of companionship
Punitive Damages
These are the damages beyond the two discussed above. It is compensated if the defendant does it intentionally with the aim of harming a specific person. In most cases, rideshare companies don't accept any liabilities for this.
Uber's Accident Policy for Passengers
The accident policy of Uber varies from country to country. Even you'll see significant differences in the accident policies of Uber in two different states. To get the actual knowledge, you need to search Uber's policy in your state.
The primary or most common accident policy for passengers is- the driver would carry the no-fault medical benefits coverage. This means you would be paid your medical bills up to a limit by the driver, no matter who is the fault. Also, this might be covered by Uber in some cases. The maximum limit varies in different states.
Also, Uber has a liability policy for passengers who enter an Uber vehicle. As long as you stay inside the car, the policy covers you with $1 million in liability coverage (the amount might vary depending on the state). It covers your injuries and property damages.
If the other driver is responsible for the accident, you should be covered by his insurance policy. However, for this, you should prove that the other driver is guilty. In this case, your Uber accident lawyer or attorney can help you a lot. However, the other driver's policy can't cover a huge cost in most circumstances.
In this case, Uber might help you with its uninsured or underinsured motorist policy.
Your Uber accident attorney can analyze the situation correctly and find the perfect option for you so that you are compensated with the best possible solution.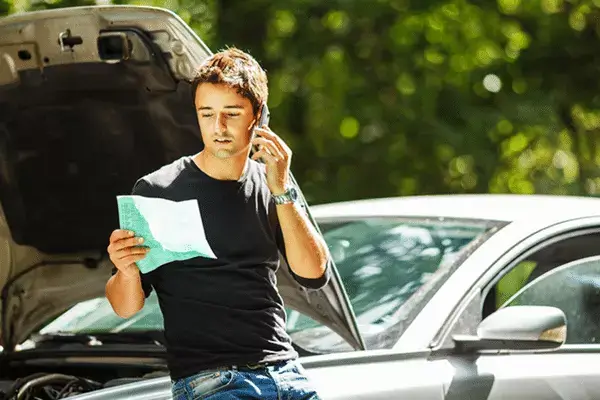 Uber's Accident Policy for Drivers
As an Uber driver, you are also covered by its insurance policy when you're on duty. Below is the standard accident policy for Uber drivers.
If you're offline
You would be covered by your personal insurance company. Uber doesn't take any responsibility for this.
If you're online and waiting for a passenger
$50,000 for each person for bodily injury
$1,00,000 per accident for bodily injury
$25,000 for overall property damage in the accident
If you're going to pick up passengers or carry them
$1,000,000 as third-party liability
Support if another driver is the fault and their insurance doesn't cover your cost
Contingent comprehensive and collision insurance policy
The policy stated above is the current insurance policy for Uber drivers. If Uber doesn't cover you under this policy, your Uber accident lawyer can help you to get the best support from Uber to protect you. However, the policy might change anytime. So, before claiming, you need to make sure that your attorney knows the latest policy properly.
How much does an Uber Accident Lawyer Cost?
In the industry trend, it is rare that lawyers are taking a flat fee for supporting you in an Uber accident case. Instead, the trend of charging a percentage of the amount you're compensated is frequent. They ask for a portion only if they can arrange a compensation for you.
The average charge in the industry is around 33% of the compensation. However, it varies from lawyer to lawyer depending on experience, type of accident, the complexity of the case, and so on. The typical range of charge is around 25% to 40%.
So, you don't have to be tense about the fee until you're compensated. As they charge a percentage of the compensation, you won't have to face any issues paying the fee.
However, if the lawyers need to move here and there or spend some bucks for anything regarding the case, you might have to pay for those.
Additional Costs
Besides the cost of the lawyer, you need to carry a few other expenses while asking for Uber accident compensation. For example- copies of the medical reports should be submitted as proof.
Other costs are-
Court costs
Deposition expenses
Expenditure for the witnesses, for example- transport cost
Administrative costs, for example- legal research, trial exhibits
Deposition costs
These are some fixed costs you need to take care of to run the case and try to win it. In some cases, the lawyer helps you with these expenditures.
Settlement without an Uber Accident Lawyer
Whether you're a rider or a driver, the other party might ask for a settlement if you're the affected party with no fault. In that case, the main goal of settlement from the other parties is to lower the compensation as much as possible.
In such cases, you shouldn't go for negotiation or settlement without consulting a lawyer or attorney. A few reasons are there for this.
First, experienced lawyers can analyze the situation and help you if you are under-compensated. Second, they can help you to bargain better to get the highest benefit. Third, an experienced lawyer has already faced such cases. So they can deal better.
So, don't go for a settlement until you talk to an experienced lawyer.
Related Article: Is It Worth It To Hire a Personal Injury Lawyer
Frequently Asked Questions (FAQ)
Is Uber liable for any accident when I'm riding an Uber vehicle?
Uber is not directly liable for any accident. However, it is financially responsible to the passengers as its duty is to ensure the safety of the passengers. So, you can still sue Uber and ask for compensation for the damages. They are bound to compensate you up to the limit in their policy if your Uber driver's fault causes the accident. 
Is it mandatory to file a case immediately after the accident takes place?
There is no need to file the case immediately. You can take your time to get out of the mental trauma, talk to a rideshare accident lawyer, and assess the situation. You have enough time for all these. So, after analyzing everything, you can file a case.
Each state has a specific period within which the court allows you to file a case.
How fast do I need to claim my compensation?
The claiming period varies based on the state where the accident has taken place. In most USA states, you have two years to file an accident claim and ask for compensation. In the situation of an Uber accident, the rule is similar.
After two years have passed, you can't file a case or claim compensation.
Should I handle my claim with Uber by myself?
You're not suggested to do so. If you communicate directly with Uber, there is a chance that you will be tricked. The customer care or insurance company of Uber always focuses on the scope to minimize the cost of the company. They're trained for that.
Instead, gather enough evidence and talk to an Uber accident attorney before claiming the compensation. The attorney can discuss better and tackle the tricks Uber uses to minimize the compensation. 
Is it mandatory to go to the court to get my compensation?
This depends on the situation. In most cases, you don't have to go to the court as companies try to settle the issue outside the court. So, there is a high chance that you'll be asked for an out-of-the-court settlement.
No matter where the thing will be settled, talk to an experienced rideshare accident lawyer before the meeting. Your lawyer can deal with it better than you. So, don't ignore the necessity of assistance if you want to get maximum compensation.
What are the possible reasons behind rideshare accidents?
Speeding is one of the major reasons behind rideshare accidents. Drivers speed up to cover more trips. As a result, they lose control sometimes, and accidents happen. Also, fatigue or lack of sleep from the driver can cause accidents.
If the driver is looking at the phone when driving to check the map or talking to someone, an accident may happen.
Besides these common reasons, several other factors are responsible for Uber accidents. So, you need to carefully check the driver and make sure that everything is okay.