In the USA, a DUI is a highly serious offense. If you attempt to fight it on your own, you could lead to penalties as well as a permanent criminal history. A DUI conviction can have major consequences in both your work and personal life. You might face tens of heavy fines, a license suspension, court-ordered sessions, and perhaps time in jail.
In conclusion, if you are convicted of a DUI, it is well worth your time to engage a lawyer. Those DUI lawyers who have extensive experience in a variety of practice areas will do everything possible to protect you from the most severe consequences of your DUI accusations.
What is driving under the influence (DUI)?
Operating a car while incapacitated by the effect of alcohol or other drugs, including prescribed prescriptions, is illegal in the states. The offense is referred to as driving under the influence (DUI), driving while intoxicated (DWI), or a comparable title based on the state.
Even when the proof of blood-alcohol concentration (BAC) reveals impairment, a qualified DUI lawyer might be able to have the case dismissed. Additionally, lawyers frequently negotiate for reduced sentences and therapeutic rehabilitation services.
Whether prosecuted as a misdemeanor or felony case, a DUI conviction is always significant. Many people can get their driving license suspended for a period of time after being convicted or entering a plead guilty, and they have also been assessed fines and legal costs.
Repeat violations frequently result in incarceration. When someone is charged with DUI, they are frequently subjected to a medical assessment in order to evaluate the severity of their alcohol or drug issues.
A DUI usually necessitates many weeks or months of attendance in certified alcohol education programs. A DUI might also lead to forced treatment in an alcohol treatment facility in some situations. People who have been convicted of DUI face increased insurance costs. Just after a person's license has been restored, SR-22 coverage might be needed.
Premiums might increase by hundreds of percent over the course of 3 years or more. Many states now require the installation of an ignition interlock device in automobiles driven by those who have been convicted of DUI. Tracking and installation fees are also included with these gadgets.
What are the consequences of a DUI conviction?
The following are the punishments for a DUI under Florida Statute 316.193:
In the first conviction, a fine ranging from $500 to $1,000 will be imposed on your first violation. The court has the power to extend the prison sentence to your sentence, but you could face up to 6 months in imprisonment.
A punishment of $1,000 to $2,000 will be imposed if you are convicted of a second DUI. Therefore, the court has the option to sentence you to approximately 10 months in prison.
If you get a third conviction, your fines will go up to somewhere between $2,000 and $5,000. If you have two offenses within 10 years of each other, you will be sentenced to a maximum 30-day jail term. If your offenses are more than 10 years distant, you will be sentenced to a maximum of 12 months in jail. This is always at the discretion of the board.
Your penalty will not be under $2,000, with no ceiling, on your fourth conviction. You'll face a maximum penalty of 5 years in jail if you're guilty under Florida Statute 755.084, and you'll be classified as a chronic offender.
As you can see, these are very significant punishments, and fighting them singly could be fatal. Make sure you get to have a DUI lawyer to help you with your DUI charges. Law firms are waiting to take your call and serve you with the best available legal advice.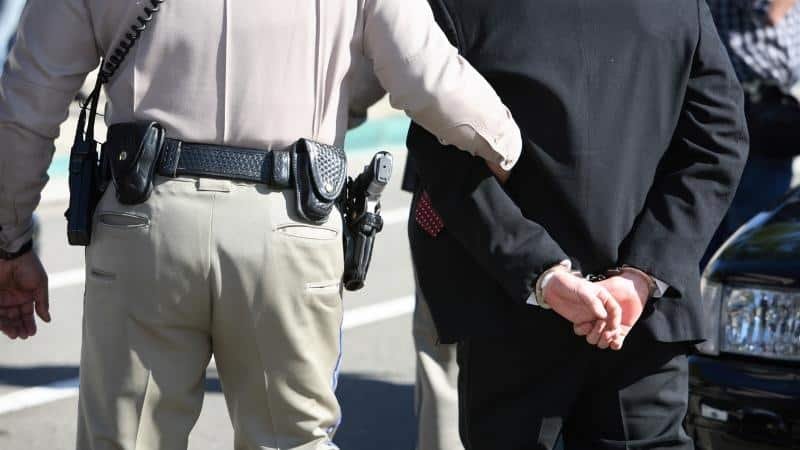 With the representation of a lawyer, is it feasible to have a DUI charge dropped?
A qualified lawyer may typically get a DUI charge dropped or the severity of the sanctions reduced, such as having the license suspension lifted, depending on the circumstances. For instance, a DUI lawyer might discover that the breathalyzer test was carried out incorrectly or that the findings are inconsistent.
They can evaluate if the cops violated your constitutionally protected rights and get the breathalyzer findings suppressed. If the driver's blood alcohol content is only marginally just above the prescribed maximum or there are other strong sympathetic considerations, the prosecution might be ready to negotiate the penalty down. It all relies on the facts of the situation.
This type of legal strategy may persuade the prosecution to accept a plea to a lower misdemeanor, allowing the suspect to avoid the obligatory minimums of a DUI prosecution that frequently include a one-year driving suspension. Getting an expert lawyer can make what appears to be a bleak condition much more bearable.
How much will it cost you to hire a lawyer for your DUI circumstance?
The expense of a criminal defense lawyer is tough to forecast as there are many factors to consider. You get what you spend for when it pertains to a DUI lawyer. If you don't spend much money, you'll get an unskilled lawyer who hasn't handled many of these situations before. You should plan to pay substantially more if you just want a lawyer with a bunch of experience and a lot of important results under his or her belts.
You must also consider the specifics of your conviction and DUI conviction. When determining how much to cost for your issue, a lawyer will examine the following factors:
Is there a risk of personal injury or death as a result of the detention?
Have you caused an accident or property injury as a result of your deeds?
Is this your first time getting a DUI?
Is it more than ten years since your previous DUI charge?
Are you facing any further criminal charges as a result of your detention? Did you commit a crime, act in a chaotic manner, or try to attack the arresting officer, for example?
Have you ever been convicted of a crime?
If you answered yes to some of these items, your lawyer will charge you significantly more. Your health is extremely important to your lawyer. With that in mind, they will still be there for you each step of the way, no regardless of how bad your DUI situation is. You can depend on lawyers who have been referred to you. They will go to efforts to protect you from the most severe punishments conceivable.
You can seek a hearing to evaluate your DUI accusation
You have only 10 days after being convicted for a DUI to seek a hearing with the Florida Department of Highway Safety and Motor Vehicles (FHSMV). You will have forfeited your power to appeal your DUI accusations if you do not do so. Before seeking a hearing, you should speak with an expert DUI lawyer who can assist you with your situation.
They might be able to get you a temporary driver's license because you can get to work or school, as well as for health or religious reasons.
This hearing is crucial to the outcome of your lawsuit. The FLHSMV and your lawyer will utilize this information to decide whether the responding officer has reasonable authority to stop you. For instance, if you were given adequate notice of the repercussions of denying a blood, breath, or urine sample, and whether you chose to reject these testing.
This is your DUI lawyer's chance to cross-examine witnesses like the officer involved. It also allows them to subpoena critical papers that may be useful in the next trial.
When a law enforcement officer requests a blood, breath, or urine test, what occurs if you decline?
By driving a car in, you have decided to sign the state-granted benefit of being able to drive a motor vehicle on public roadways. You have also agreed to allow law enforcement to demand a blood, breath, or urine test to evaluate your blood alcohol content level if you choose this option. If you are legitimately arrested while driving a car, you will almost certainly be subjected to one of these examinations to see if you were drunk or taking drugs.
Unless you've been in an accident that resulted in serious physical harm or death, you have the complete right to refuse this testing. Ignoring these tests, on the other hand, is neither recommended nor cost-free. The following are the consequences of declining a test:
Your license will be terminated for a period of one year if you refuse the first refusal.
If you decline a second time, your license can be canceled for a maximum of 18 months.
It's vital to remember that if you deny one of these testings when a law enforcement officer asks for one, the results will be admissible in any other judicial process you're experiencing at the moment. You will be punished with a misdemeanor if you refuse to take these tests for the subsequent offense time.
Is it true that a DUI is more severer than a reckless driving conviction?
In summary, a DUI arrest is way more severer than a reckless driving charge. DUI offenses usually result in substantially harsher consequences, both directly and in the big scheme of things. This is why you must go to a lawyer. If you engage a lawyer from a well know and renowned firm, they will probably do everything possible to minimize your DUI conviction to reckless driving. The consequences of reckless driving in Florida are as follows.
No personal harm or property destruction on the first offense – You will be prosecuted with a second-degree misdemeanor for your first violation, assuming no one was injured or harm was done. You might face up to three months in prison, and a 6-month probationary period with fines of up to $500.
If you are arrested a subsequent offense time, you can be prosecuted with a second-degree misdemeanor. You might face a six-month prison sentence and be punished with a fine of up to $1000.
Damage to property or personal injury — If an individual was injured or property was damaged beyond the repair of your careless driving, you would be prosecuted with a first-degree misdemeanor. You might be sentenced to 1 year in jail and fined up to $1000.
While all these fines are not insignificant, they are less serious than those imposed in DUI instances. That is why a skilled lawyer will always try to have your DUI charge reduced to careless driving. Keep The Law Place in mind when looking for a lawyer. They will do everything possible to obtain the most favorable penalties possible for you.
Is it possible to receive a DUI on the privately-owned property?
On private land, you can get a DUI. This has occurred numerous times in the parking lots of pubs and nightclubs. A law enforcement officer has the authority to investigate and execute DUI charges if the personal land has a chance to access and depart a public right of way. You can be prosecuted for a DUI while riding in your car on your way to work the same under the regulations.
Did you ever get detained for DUI?  Are you considering seeking professional help from a lawyer to support you in your situation? Then don't waste any time. Today, consult a lawyer from good law practice in your area.
When you approach them, one of their lawyers might offer you to join a free consultation to go over the specifics of your matter. If you choose to engage their assistance, they will set to work right once, requesting a hearing to contest the charges levied against you. They'll conduct a thorough examination of the moments leading up to your arrest, and we'll use everything we learn to develop a strong defense. 
Final Verdict
Are you thinking about hiring a DUI lawyer in your case? Then by going through the writing you might have understood all the issues related to a DUI case. It'll help you to evaluate whether it's worth going to a lawyer or not for your issue.
Related Article: How much does a DUI lawyer cost in Georgia