Grandchildren are valuable, and spending quality time with them is a treasured blessing. Particular circumstances might occur, prompting the question of whether or not a grandparent can adopt a grandchild.
In recent times, a growing percentage of grandparents have accepted the responsibility for their grandchildren's upbringing. According to the United States Census Bureau, over six million children are being brought up by someone other than their parents, the majority of whom are their grandparents.
When the parents fail to care for their children, grandparents are often forced to step in and bear the responsibility. Some of the reasons are listed below:
Having issues with substance abuse
Abandoned, tortured, or mistreated.
Divorce, job loss, ailment, bereavement; or 
Parents imprisonment
Unusual pregnancies, typically a result of irresponsible conduct and having more than one father: 
In many situations, the grandparents who step in as guardians for these kids are the sole factor in keeping them out of the hands of Child Protective Services. If you want to care for your grandkids, you can use adoption, primary custody, or systematic guardianship. In your instance, your lawyer will assist you in determining which solution is appropriate for you.
By submitting a petition with the courts, a grandparent can get permission to adopt their grandchild. A petition may be appropriate if one of the parents died, or if the child's well-being was threatened by imprisonment, drug or alcohol addictions, domestic violence, or another scenario. Applying for custody of one's grandchild requires a lot of confidence. The mere act of petitioning suggests that the parents are unwilling to renounce their parental rights.
The following issues will be discussed here :
Is it difficult for grandparents to have custody?
Is it impossible for me to adopt my grandchild without using a lawyer?
Is it possible for grandparents to take custody of their grandchildren without the father's consent?
Can Grandparents Receive Custody through Child Protective Services (CPS)?
This sort of family structure might generate a lot of stress and grief for everyone involved. No grandparent fantasizes about having a grandchild and then stealing him or her from their parents to bring up in their own way.
Tragically, grandparents must sometimes step in when they see that their grandson is in precarious living conditions that are not to the greatest advantage of the child.
Let's take a look at some of the most typical questions that grandparents may have pondered. We've got the answers.
Is it difficult for grandparents to have custody?
When a grandparent contemplates seeking custody of their grandchild, they may wonder, how difficult it is for grandparents to acquire custody of their grandchild.
It is extremely difficult for a grandparent to acquire custody of their grandchild if they can demonstrate that the child's safety and well-being are in jeopardy. That's not enough to ask for custody because of the child's upbringing unless there is evidence of child maltreatment.
There are court proceedings that must be fulfilled, just like every other custody petition. If grandparents can show the courts that the grandchild's physical or security or health is in jeopardy, then there are justifications to move ahead, no matter how tough it may be.
Everyone is sufficient to fulfill the requirements, irrespectively of who is trying to adopt a kid. You're off to a terrific start as long as you're healthy and fit to bring up a child. You might wish to study up the medical issues that prevent you from adopting a kid to be prepared.
You'll wish to be prepared and do your homework before you start. Only then you'll know what will prevent you from adopting your grandchild. We want the best for our grandkids as their grandparents.
We can't simply ask for custody because we dislike our adult kid's spouse or because we can't be friends with our adult child and only see our grandchildren on rare occasions.
Grandparents may disagree with how a kid is brought up, but there is nothing to do for them if the child is reared in a stable environment. Whether grandparents approve or not, parents have complete rights to determine to rear their children.
More severe charges are required to successfully apply for custody of one's grandchild.
Is it impossible for me to adopt my grandchild without using a lawyer?
Although hiring a lawyer might be costly, it is not impossible to adopt a grandchild without one. Without the help of a lawyer, you can appeal to adopt your grandchild by contacting your local Department of Social Services or Judicial Court website and collecting the necessary documents and procedures. However, some people seem to find that hiring a lawyer makes the procedure go more quickly and smoothly.
The appropriate court forms can be downloaded on the state's judicial website by do-it-yourselfers who are not frightened by court processes.
It will save you money and offer you a feeling of control over your petition to adopt your grandchild if you are confident and follow the guidelines. Although challenging, getting custody of your grandchild is not impossible if you can show the courts that the kid is in a hazardous living situation and that it is in the child's best interests for them to live with you instead.
That evidence would be compiled and made accessible to a lawyer so that they could bring it before the courts. Also, a piece of advice about those court documents. One can fill in the details on their desktop before publishing them after getting them from the state's webpage.
This is recommended since photocopying them and then handwriting the info looks unprofessional. After all, the content on these documents is typed rather than handwritten at a lawyer's office. The more sophisticated your case presentation is, the more professional and put-together you will look.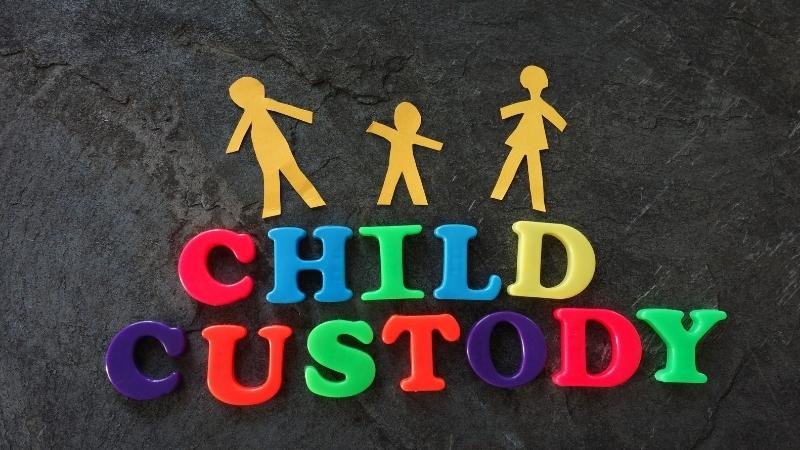 Is it possible for grandparents to take custody of their grandchildren without the father's consent?
Grandparents may want to ask for custody of their grandchildren, but can they also seek custody over the child's father? Unless the father of the grandchild is proven to be incompetent to parent the kid, the grandparents have no legal authority to seek custody of him. The grandparents may despise the father and believe he is unfit to parent the kid, but the father must be found guilty of abandonment, physical assault, or other forms of maltreatment.
Frequently, a grandparent discovers that they dislike the grandchild's father and want custody, believing that they could offer a far healthier environment for the kid.
Parents already have the choice to nurture their children in any way they think is proper. This might entail things like having super late sleep schedules, speaking hatefully about their children in front of them, or other things that decent parents would always avoid.
Nevertheless, this is insufficient to strip them of their parental rights. There is a potential for a grandmother to get custody of the father only in extreme situations of domestic violence, alcohol and drug addiction, and other dysfunctional behaviors.
However, if grandparents seeking custody of their grandson over the father can show that the father is incompetent, the grandparents might well be able to acquire custody of the father.
Always keep in mind that the courts will always strive to retain the children with either the mother or the father even if there are exceptional circumstances that show neither is suitable or capable to take care of the kid.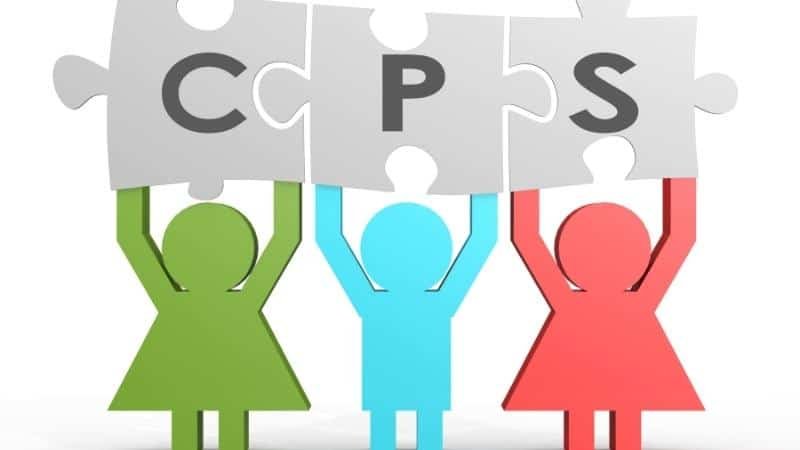 Can grandparents obtain custody through Child Protective Services (CPS)?
Children might wind up in the custody of Child Protective Services for a variety of reasons (CPS). And a recurring concern is whether grandparents may seek custody of their grandchildren from Child Protective Services.
If the kid is in the custody of CPS, grandparents could be permitted temporary custody of their grandchildren. This allows the court time to consider what is to the child's greatest advantage. If both parents are found to be incompetent, grandparents might be finally granted custody of their grandchildren.
When a kid is taken from their family and put in the custody of Child Protective Services, they are usually put in a care facility until a temporary home can be arranged for them.
Courts might determine that placing the kid with a grandparent is in the welfare of the child until a settlement can be reached.
The goal of a court is to reconnect a kid with their parents. The parents may be forced to undergo counseling and receive treatment for whatever prompted them to lose primary custody of their kid, stated reason for the child being put in CPS custody.
Parents will most likely be given the opportunity to parent their kids again if they follow the procedure, follow the requisite guidelines, and exhibit a willingness to recover custody of their child. The aim is that the parent will have acquired new parenting skills and gained a better understanding of healthy parenting as a result of therapy and/or counseling.