There are good career prospects for a lawyer in Florida. According to the Florida Department of Labor's Occupational Employment Statistics, there were 47,550 lawyers employed in Florida in the year of 2017. Very few states in the USA have such a huge number of lawyer employment like this state. Between 2019 and 2029, job opportunities for lawyers are expected to rise by 4%. Four of the country's top law schools are located here.
Lawyers in Florida earned a yearly mean pay of $139,160 in 2020, according to the US Bureau of Labor Statistics. In 2020, the median yearly income in Florida was $113,070. If you are enthusiastic about law, now is a perfect moment to pursue your career in this area of law.
The Process to become a Lawyer in Florida
Before settling for a job, you should consider your own objectives, talents, and abilities, as well as your areas of interest in the field. A law career necessitates intellect, diligence, and endurance. Earning a law degree, passing the Bar test, and being admitted to the Bar, which allows you to practice law, is no easy job.
Continue reading the steps to learn about the full process of becoming a lawyer in the state of Florida.
Completing Pre-law education
There is no specific pre-law course required for entrance to law schools. There is no specific major required. But it is to mention that a good arts undergrad background is indispensable where some specific convenient subjects like political science, economics, philosophy, logic, a foreign language, and other courses are essential that boost the skill of your reading, reasoning, writing, and communication.
Language is a major prerequisite for lawyers. It is mandatory in verbal arguments (both in court and letters), licit briefs, and drafting pleadings. So any of the courses mentioned above that develop these skills are highly valued. You may consult with your school counselor in order to make sure that you are utilizing your high-school education potential by selecting the appropriate major for your desired lawyer profession.
Completing the Law School Admission Test (LSAT)
The LSAT is governed by The Law School Admissions Council. The LSAT is one of the most significant admission criteria in the United States. Its goal is to assess the skills necessary to be successful in law school. They examine obtained reading and verbal reasoning competencies. It is used by law schools as one of several variables in evaluating candidates.
The exam is divided into five 35-minute parts of multiple-choice questions. Four of the five parts count toward the examinee's overall score. There is one section for reading comprehension, one for analytical reasoning, and two for logical reasoning. At the end of the exam, a 35-minute, unscored writing sample is delivered.
Your LSAT score is determined by the number of properly answered questions (the raw score). Despite the fact that there is no passing score, few law school admissions boards specify a minimum LSAT score before accepting an applicant for admission. According to the ABA Task Force on the Financing of Legal Education's June 2015 Report, law schools offer more grants and scholarships to applicants with high LSAT scores than to those with documented financial needs.
As a consequence, a high LSAT score might specify which law school you are accepted to and how much money you spend on your study. Furthermore, to the LSAT, most law schools evaluate your undergraduate average grade, along with your extracurricular and community engagement while assessing admission and scholarship potential.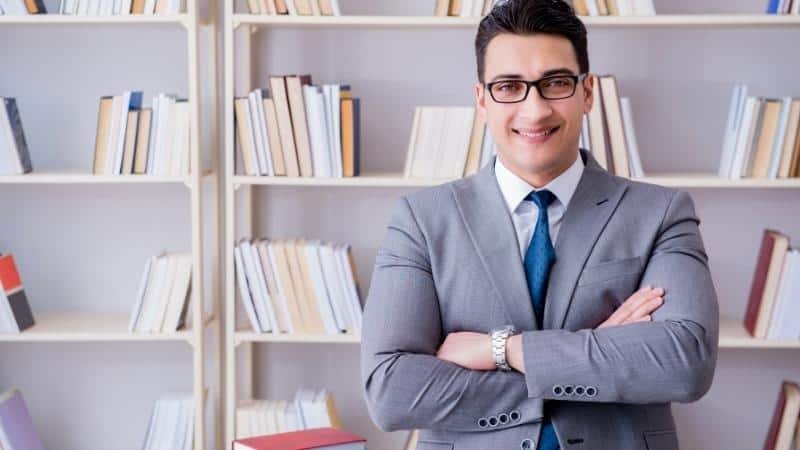 Applying to law schools in Florida
The next step is to apply to law school. To assess your admissions eligibility, the admission committee will review your transcripts, LSAT score, and entire application. If you have a high LSAT score and a strong academic record, you may be entitled to a grant or scholarship. Once admitted to law school, you have to complete three years of full-time study to earn a Juris Doctor (J.D).
Remember that the Florida Board of Bar Examiners requires you to attend an ABA-approved law school in order to be admitted to practice in the state. Because the LSAC offers a Credential Assembly Service and possesses your LSAT scores, employing this service is the best way to get started.
The cost of law school varies significantly, from the low tuition of state-supported colleges to the substantially higher tuition of private law schools. According to the American Bar Association, public school tuition in 2013 was $23,879, while private school tuition was $41,985. Grants and government-served student loans are being used by the majority of law students to fund their education.
Bar Admission Through The Florida Board of Bar Examiners
After receiving your J.D., you may apply to take the Florida General Bar Exam. a level (or if you are still enrolled in law school but will receive your degree before sitting the exam).
Provide documentation demonstrating that you have practiced law in another state or US territory/possession for at least ten years and have been in good standing with the bar of that jurisdiction
Show an example of your work that displays a blend of your previous knowledge and experience. This must include varying quality samples of your work, such as pleadings, briefs, legal memoranda, contracts, or other working papers demonstrating your competence and academic and legal training. The work sample must be from your law practice of the last 10 years.
After that, you'll have to sit for a professional ethics exam. You will also be needed to pass a fitness and character inquiry conducted by the Florida Board of Bar Examiners. The Board will perform a thorough background check to find out if you're eligible to practice law. After receiving your Juris Doctor degree, you may apply to take the Florida General Bar Exam. Bypassing the exam you'll get a license to work as a lawyer in Florida. Overall, becoming a lawyer requires more than seven years of study and training.