Divorce is a difficult process, and while couples are struggling with the emotional effects of their marriage's breakdown, they frequently miss or hurry to make decisions about assets, finances, and continuing parenting responsibilities. Divorce lawyers will assist divorcing couples with all of the critical decisions they'll have to take, as well as defend their rights in court and settlement terms.
However, some of us will have to deal with divorce. Despite the fact that the divorce rate has been steadily dropping since peaking at around 50% in the 1970s and 1980s, more than a third of all marriages still end in divorce. Couples that are married young and those who have financial difficulties are more likely to get a divorce. Couples with a college education are more likely to stay together for a lengthy period.
Divorce can have huge consequences for both children and spouses. Financial issues can be significant and endure a long time. If a couple of splits in which the husband was the main earner and the woman was a stay-at-home mom, the stay-at-home woman might struggle to find a job after years away from the workplace. Another instance is a middle-class parent who receives a significant monthly child support payment.
These concerns are resolved through the divorce process, but couples are typically too preoccupied with the mental fallout of their separation to give them the care they require. Family divorce lawyers help assist their clients in one of life's most difficult moments and make the best choices for their coming years.
Aside from marriage troubles (which are the most common cause for employing a family lawyer), a family law lawyer is capable of helping with a spectrum of problems that emerge within a domestic partnership or civil union. In the United States, there is no statute requiring those who show up in court to be defended by a lawyer.
If a person is engaged in a legal case, they have the legal authority to represent themselves. However, defending oneself in a family law issue might be challenging. There are numerous facets of family law where a family law lawsuit may come into. When it comes to family law cases, using the services of a family law lawyer may be the right approach.
The preceding are among some of the issues of family law that might be difficult:
Divorce
Adoption
Spousal support
Spousal abuse
Annulment
Child support
Visitation rights
Parental responsibility orders
Annulment
Grandparent visitation
Alimony payments
Child abduction
Paternity tests
Property settlements
Alimony payments
Legitimacy
Child abuse
Surrogacy
Prenuptial agreements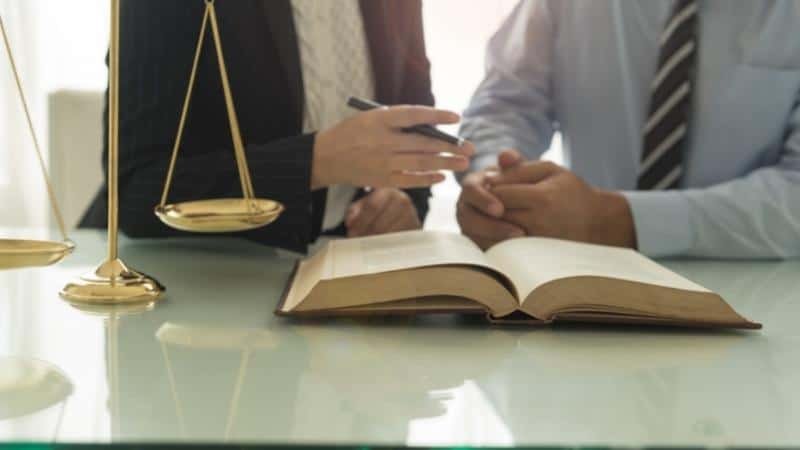 Why do you require the services of a family law lawyer?
When married males and females seek a divorce, it is critical that they hire a lawyer to assist them with all of the necessary documentation and negotiation that come with the process. But, they really shouldn't hire just about any lawyer.
Divorcing couples require the services of an expert family law lawyer, who has the skills and understanding necessary to secure the desired outcome from a separation. You would never visit podiatry for heart issues, and why would you take your court case to a lawyer who specializes in a different field of law?
Here are a few reasons why hiring an experienced family law lawyer is the best option:
Unbiased guidance – But when you're the one who's filing for divorce, odds are you're going through a lot of emotional anguish right now. When emotions are high, it is easy enough to make quick decisions that later turn out to be regrettable. Getting a family lawyer on your side means you will have someone who can give you impartial, fact-based, and expert counsel about your separation. A family law lawyer can guide you in avoiding a hasty conclusion that puts you at an economic or parental disadvantage in the long run.
Access to top-tier consultants – Professional evidence and guidance from bankers, financial advisors, assessors, doctors, and mental health practitioners may also be required in difficult divorce processes. Several of these competent specialists have ties with skilled family law lawyers, and they can hire knowledgeable experts who may offer credibility to your issue with their understanding.
Expertise in the courtroom — When it comes to lawsuits, there is no substitute for actually. Family law lawyers have spent a good portion of their lives fighting divorce charges in court. This knowledge provides them with unrivaled insights into the strategies used by competing counsel and how courts react to certain evidence and reasoning. Whereas most divorce cases dissolve, the most difficult ones end up in trial, and you will want a skilled professional on your behalf in that situation. 
Experienced family law lawyers are also knowledgeable about all of the paperwork required in separation and can manage the documentation for their clients, enabling them to concentrate on getting forward with their careers.
Familiarity with opposing defense – Most family law professionals in your region will engage in court and create working ties with defense lawyers. Skilled family law lawyers might use their connections to function effectively with your partner's lawyer to assist in arranging a fair and equal settlement.
Alternatives to the lawsuit – Family law lawyers might help their clients whether or not options for a lawsuit, including divorce mediation, are acceptable in their situation. Mediation might save separating couples the effort, money, and anguish of a divorce procedure if they communicate well. A mediator assists divorcing parties in reaching an acceptable agreement during mediation. While this choice isn't for everyone, it has helped many spouses end their relationships without the strife of a divorce.
Costs – Family law lawyers are well aware of how difficult divorce proceedings can indeed be, especially in terms of finances. Family law lawyers might charge lower fees than non-family law lawyers and will be more ready to negotiate with clients on financial arrangements.
Questions to ask potential lawyers
It can be difficult to find a family law attorney. Because most divorces result in a settlement, it is difficult to assess a lawyer's effectiveness objectively. When consulting with a lawyer, asking the correct questions will help you select the most competent practitioner. These queries may be of use to you in your search:
Do you have any experience with family law? How much time do you devote to family matters? Although family law professionals may operate in other aspects of law, the lawyer you select should be primarily focused on family law.
Will you be managing my case on a one-on-one basis? You should feel at ease with the lawyer who will handle your case, and the lawyer with whom you speak really should be the person with whom you go to trial. A positive working connection with your lawyer is essential to obtaining the optimal result in your matter.
How do you handle child custody battles? One of the most emotion-driven components of separation is child custody. You would really like to find a lawyer who will fight zealously for your and your kid's rights while also showing sympathy and understanding to them.
How would you keep me informed about my situation and contact me? Communication is one of the most common issues that clients have with their lawyers. Lawyers are frequently swamped with many cases, making it difficult for clients to access them. While clients should not bombard their lawyers with inquiries on a daily basis, they must be able to contact them when they have serious concerns about major problems in their situations. In divorce situations, it is crucial to create connectivity.
What will be the method of payment? You and your lawyer must agree on what money is required when it is due, and how it should be handled. Ask about retainer charges, pay rates, charges for speaking with clerical employees, copying and documentation expenses, or any other fees involved in the case.
What's your take on my situation? Pay attention to what your family law lawyer has to say regarding your issue and how he or she feels you will be able to achieve your goals. Reaching a decision should be guided by how you feel about the lawyer's response.
When I work with a family lawyer, what should I expect?
it is difficult to specify exactly what you can predict from a family law procedure because the unit of competency is so vast. However, you might have a more defined relationship with your parents in the end. In any instance, your lawyer must walk you through the entire time of submitting paperwork or bringing litigation. You can want your family lawyer to produce a legal agreement with simple terms that you can comprehend when it comes to document creation or review.
There is no assurance that the results of discussions or court proceedings will be favorable to you, but having a family lawyer on your behalf will provide you with the clearest information and increase your chances of winning your matter.