If you become entangled in the legal system, the necessity for a proficient lawyer will immediately seem evident. Courts are difficult, daunting, and perplexing. It's an unknown place for most, and the consequences, if things go wrong, are enormous. So it is very challenging to navigate the legal system or confidently predict that your rights are effectively safeguarded without legal training.
If you are facing a criminal accusation or a civil issue, the key to feeling more secure is to hire a qualified lawyer who understands your case and is committed to defending your rights. However, lawyers are not affordable. Private lawyers frequently charge by the hour, with wages that can exceed $100. As a result, legal representation might appear out of reach for most of us.
When you are one of these persons, you could therefore consider taking advantage of the services that are available in such circumstances. Keep in mind that these services differ not only from one state to the next but also from one city to the next and from one town to the next. Depending on the legal problem or location, your experience may differ markedly from that of your friends or relatives.
When you can't afford a lawyer, check out the following suggestions:
(1) Find a Pro Bono Lawyer
In law, the concept "Pro Bono" refers to representation by a lawyer at a reduced or no cost in order to provide those who need legal counsel, or causes that merit it, with access to justice. Lawyers have an honest and ethical commitment to give a certain number of hours each year for pro bono work but they are not forced to contribute their time. However, they are trained to do so because lawyers think that everyone ought to be treated equally in the courts, even if they cannot manage to hire a lawyer.
You can go for the search in one of two ways:
To begin, you may seek a lawyer who has practical experience of law where your case fits. You may search for that content on the internet, and you can also go to your state's webpage or Bar Association to get a profile of lawyers having experience in these matters. Whether you discover a lawyer you like but he or she is too costly for you, request if he can represent you at a reduced rate or for free like a pro bono client.
A second option is to check whether your state bar or state bar association has that type of lawyer referral service. You're more often than likely to convince a lawyer to serve pro bono for you. You could be fortunate and know a lawyer who wants to enhance his or her profile and is willing to handle your case for free or at a discounted fee to expand his or her proficiency or reputation. It's a good idea to check how much your lawyer intends to charge before selecting him or her, and then compare that cost to that of other lawyers. Furthermore, when you do have the chance to engage in your own representation, seek for a lawyer who would agree on a reasonable fee because you're helping the lawyer by doing some non-legal work. A mix of law and facts is being used to settle legal cases. Lawyers, for the most part, work by the hour. When you care about saving them time, you can save costs. Try to do anything you are capable of that will be favorable to him or her.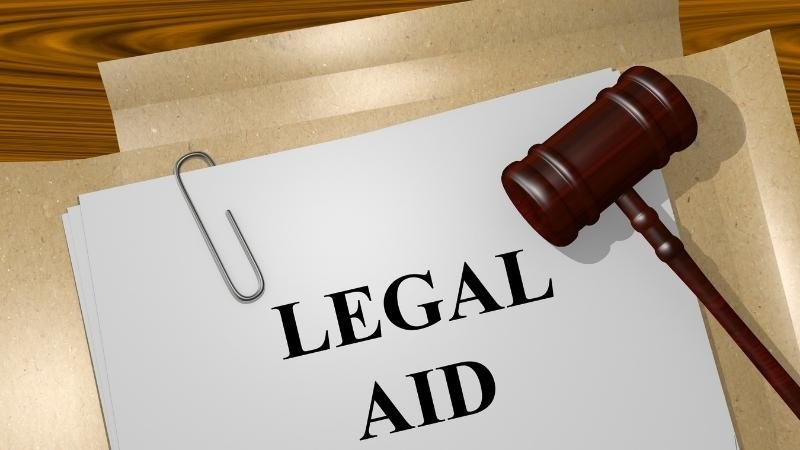 (2) Search out a Legal Aid Clinic
'Legal aid' is a phrase used for a range of low-cost or free legal services, including broad public legal clinics with government-financed professional payments to clinics sponsored by individual donors or grants. There are several private law firms dedicated to offering expertise at substantially discounted rates to moderate-income or low-income clients.
There are also numerous privately funded legal clinics with a deep interest in issues of social justice. If a case is crucial enough, these clinics can often convey advice and guidance.
Who is entitled to representation through public legal aid clinics is subject to restrictions. Other clinics limit their representation to certain areas of the law or to a certain type of individual. Again, doing some research is the easiest way to seek legal assistance.
Initiate the process by doing a Google search or contacting your State Bar or state's Bar Association. Use the search words "legal aid + your state's name" and "pro bono resource center + your state's name." Then, find out whether your region has a Pro Bono Referral Center. It is worth mentioning that the majority of legal aid clinics only serve low-income persons and not those with a middle-class income.
(3) Consider Law Schools
"Experiential learning" is a form of learning that has become increasingly crucial in law schools as the American Bar Association (ABA) encourages law schools to certify "practice-ready lawyers." Students should obtain substantial experience while studying in a school in order to work as a lawyer efficiently after their graduation.
To fulfill the need for undergraduates who are truly "practice ready," all law schools provide students the opportunity to engage with actual clients. Most of these prospects arise as a result of pro bono volunteer representation, while others arise as a result of practical learning that has been designed for course credit.
Students in both environments are strictly monitored by instructors and professionals of the actual bar who keep a close eye on them at all points. Learners frequently work in groups and learn from the professors and not to mention from each other.
Law school clinics usually specialize in one or two areas of law. They also have limitations for people they can represent in terms of pay limits. Browse the school's web page and/or contact the school to find out more about the representation law schools in your region may be able to provide you.
(4) See if You are Authorized to be a Lawyer Appointed by the Court
Subjecting someone to a criminal trial without representation as they can't afford a lawyer is a violation of their constitutional rights. Since we notice those rights repeated so frequently on TV and in movies, it's easily possible to get misinformed and believe we're eligible for representation in every case and under any conditions, and that isn't the truth.
You are not entitled to free legal counsel if your case is a civil one (including property, wills, family law, or business). You are not entitled to have access to a lawyer even if you have been charged with a crime. The point is that the court needs to be convinced (based on actual evidence) that you are unable to hire a lawyer. 
Each state has its own system for determining whether your case qualifies and if your economic status prevents you from hiring a lawyer in the legal sense. After you've been detained and presume you may be entitled to a lawyer appointed by the court, you will have the opportunity to request a lawyer at your arraignment hearing. The judges have the full authority to decide the next moves.
(5) Consider Self-Representation
It's difficult to navigate the judicial process. Before going to court to represent yourself, you should do your research. Most state court websites include instructions on how to proceed if you serve as your own lawyer. Here are some things to follow if you opt to represent yourself:
(a) If you don't want to live with the consequences, don't represent yourself. You can't return saying, "This was tougher than I expected," except in the most exceptional of circumstances. I'd really like to begin again."
b) Please remember that every other state has its distinct system of laws and judiciary system. So make absolutely sure to do your homework for the court that will hear your case.
(c) Form friendships with the Clerk of Court for the court where your case will be heard. They are quite knowledgeable about the ins and outs of the details—completing deadlines, filing paperwork, contacting the appropriate individuals, and other tasks that might be beneficial for you.
(d) Observe other hearings and processes in the court where your case will be heard before going into court on the day of your own hearing. A judge will treat you as if you were a lawyer at the time of your self-representation. Don't waste the court's time or jeopardize your own case by failing to understand what typically occurs in the court.
(e) Study to see whether it qualifies for Small Claims Court hearings in terms of civil cases. A small claims court is a less official and simple setting in which a judge evaluates your case based on your evidence, then gets to know the other side, and gives an instant decision. Representing themselves in a civil case is a lot easier process for most of the people when the case is qualified for Small Claims Court- after all, that's what it's for. 
(f) Analyse if your case is suitable for mediation. Furthermore, consult with the Clerk of Court about this option to determine if there is a method to resolve a civil issue only through information sharing and discussions. You would be able to ascertain free or low-cost mediation centers in your region.